Accessible Bathroom Remodeling in North Atlanta
At The Trusted Toolbox, we specialize in creating accessible bathroom spaces for homeowners who require greater mobility and comfort. Our
bathroom remodeling services
are designed to cater to your specific needs, ensuring that your bathroom is safe and functional. Your existing bathroom design may be difficult for loved ones with mobility issues. That's why our team at The Trusted Toolbox can renovate your bathroom to be more accessible. Whether you're dealing with a disability or want to make your bathroom more accommodating for your elderly family members, we have the expertise to deliver exceptional results. From walk-in tubs and zero-entry showers to grab bars and non-slip flooring, we can install various accessibility features that significantly impact your daily life. Our team of experienced professionals is committed to providing personalized service and attention to detail, so you can trust that your bathroom remodeling project is in good hands. Contact us today to learn more about our accessibility services and start enjoying a safer, more comfortable bathroom.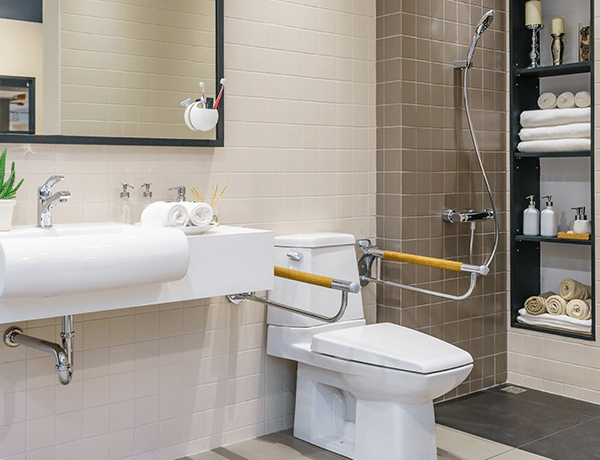 Make Your Bathroom More Accessible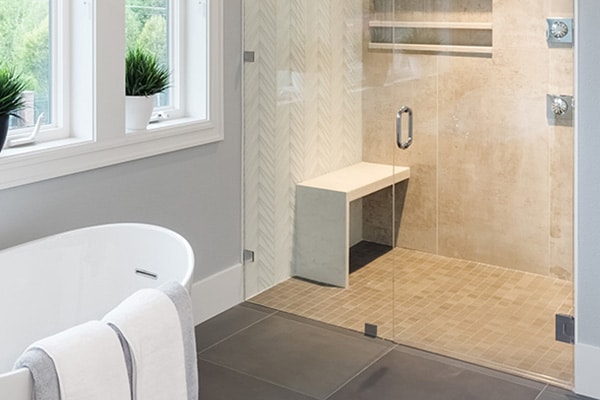 Remodeling your bathroom to make it handicap accessible can offer numerous benefits for older adults or individuals with mobility limitations. For one, an accessible bathroom can significantly improve safety and comfort, reducing the risk of falls and other accidents. Features such as grab bars, non-slip flooring, and curbless showers or walk-in tubs can make it easier for people with disabilities or limited mobility to use the bathroom independently and with greater ease.
Additionally, an accessible bathroom can increase the overall value of your home and appeal to a wider range of potential buyers if you ever decide to sell. It can also enhance the aesthetics of your bathroom, creating a modern and stylish look that blends with the rest of your home. Overall, remodeling your bathroom to make it handicap accessible is a smart investment that can improve your quality of life and provide greater convenience and functionality for years to come.
Contact Us for Accessible Bathroom Modifications in North Atlanta
The Trusted Toolbox offers expert remodeling and repair services to homeowners in Northern Atlanta and surrounding areas. No job is too big or small for our team. If you want to discuss a bathroom remodeling project, contact our experts at The Trusted Toolbox today by filling out our online contact form or calling us at 770-623-3097.