Professional Kitchen Remodeling
Atlanta, Duluth, And The Surrounding Areas
The kitchen is often the heart of the home, so you want it to be functional, stylish, and up-to-date. If you're a homeowner in Atlanta, Duluth, or surrounding areas looking for a kitchen renovation or repairs, The Trusted Toolbox has you covered. Remodeling your kitchen is one of the best things you can do to breathe new life and character into this important room, and it's a smart investment in your home. A kitchen renovation can significantly improve your property's resale value if you sell your home in the next few years. By offering high-quality kitchen remodeling services, The Trusted Toolbox is established as a trusted provider of home renovation services. We offer our kitchen remodeling services to residents all over Georgia, including Atlanta, Alpharetta, Duluth, and Norcross.
We offer the following services:
Appliance installation
Cabinet installation
Countertop replacements
Fixture replacements
Painting
Wall and floor tile installation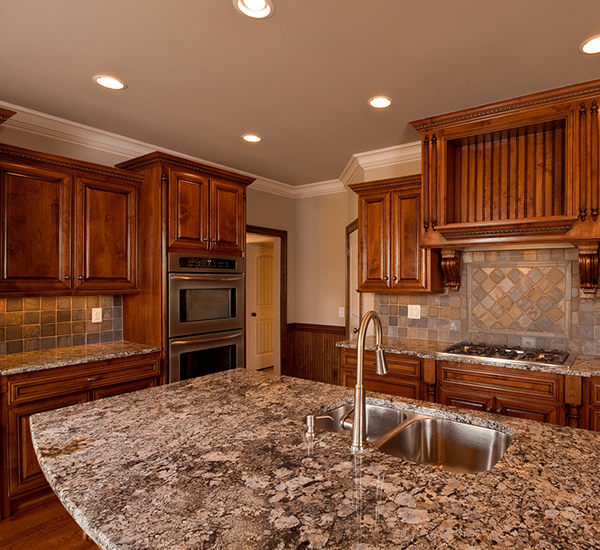 Whatever you have in mind for your kitchen remodeling project, let us help you maximize the space and make it beautiful. Our team is experienced, professional, and passionate about providing efficient, high-quality, long-lasting home improvement services to homeowners in the North Atlanta area.
Benefits Of Kitchen Remodeling in Georgia
A kitchen remodeling project can significantly improve the functionality and aesthetics of your home's most important room. Whether you're an avid cook or simply enjoy spending time in your kitchen with family and friends, a well-designed and updated kitchen can enhance your overall experience and enjoyment of the space. Another reason to consider a kitchen remodel is to address any existing issues or inefficiencies in your kitchen. For example, if your kitchen lacks storage space or has outdated appliances, a remodel can help you address these issues and create a more functional and efficient kitchen that suits your needs and lifestyle better.
If you're thinking about a kitchen remodeling project, you should know that it's a unique type of home improvement work that can be overwhelming to tackle on your own. That's where our professional handyman services come in! We've helped over 7,000 homeowners with all sorts of remodeling and repair projects, and we're confident that you'll love the results of your kitchen project when you work with us.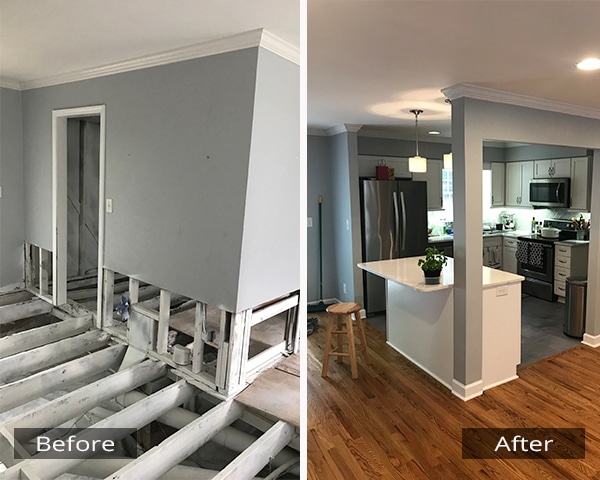 Before you start your kitchen remodeling project, it's essential to ask yourself a few questions. What changes would you like to see in your kitchen? Do you need new cabinets or countertops? Our team of kitchen remodeling professionals will sit down with you and work out all the details, so you don't have to worry about a thing.
We understand that you may be concerned about the cost of a kitchen remodeling project. However, think about the value you'll add to your home by sprucing up those wall and floor tiles, installing new stovetops, lighting fixtures, or even a kitchen island. With so many options available, we'll help you sort through all the choices to get the kitchen of your dreams.
There are many benefits of kitchen remodeling, including the following:
Increase the value of your home
Maximize usable space
Add modern appliances and fixtures
Improve the functionality of this popular room
Contact Our Experts About Kitchen Remodeling Services In Atlanta And The Surrounding Areas
Thank you for considering The Trusted Toolbox for your home improvement needs. We are dedicated to providing exceptional service and quality workmanship to our clients. If you have any questions or would like to schedule a consultation, please do not hesitate to contact us. We would love to hear from you and discuss your home improvement needs. Our team of experts is ready to work with you to create the perfect solution for your home. Contact us today, and let us help you transform your space into the home of your dreams. If you would like to discuss a kitchen remodel, don't hesitate to contact our experts at The Trusted Toolbox today by filling out our online contact form or by calling us at 770-623-3097.